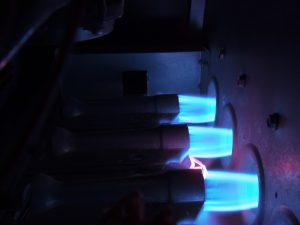 Sometimes it's hard to tell when you need a new heater and we understand why. This isn't a small commitment. There's a lot of time, money, and effort that goes into upgrading a heating system, so you don't want to make the decision hastily. If you're thinking about getting a new heater for your home, make sure that you've covered all your bases and understand all your options. If you're ready to upgrade to a new and efficient whole-home heating system in Boston, MA then make sure that you contact our team. All our technicians are smart, conscientious, and ready for the job.
Signs That It's Time for a New Heating System
Here are a few tell-tale signs that it might be time to upgrade your heating system.
High Heating Bills
Have you noticed that your heating bills are a little too high during this time of year? Your heating bills during this time of year might be a little higher than normal just because you're using your heater so often, but they should never be unreasonably high. If you do have a high heating bill and the problem is persistent then you should contact a professional.
Weird Noises
Notice some weird noises like banging, rattling, grating, or squeaking? Weird noises are a problem that indicates a myriad of different problems in your heating system. Odd noises can indicate a problem with your blower system or even a problem with your venting system. The only way to pinpoint the problem definitively is to contact a trained technician.
Constant Repairs
Do you have constant repair needs? "Constant" could be categorized as anything more than once every few years. If you're having back to back repair issues it's a sign of a fatal issue with your heating system. Make sure that you contact our team.
Your Options for a New Heater with Our Team
We have several options for a new heater in your home if you're ready to upgrade to a better heating system.
Boilers: A boiler is a heating system that circulates hot water throughout your home rather than using a forced-air heating system. Boilers can be great because they provide radiant heating. Many homeowners prefer this because it replicates the feeling of the sun shining down on you on a hot summer's day and it distributes heat more evenly in your home.
Ductless Heating: Central heating is a tried and true system; however, central heating systems have their downfalls. Ductless heating can help you "zone" your home and provide fine-tuned heating for your home.
Furnaces: Furnaces are the heating system that you're probably thinking of when you think "heater." Furnaces are a forced-air heating system that relies on your ductwork to distribute the heat you need throughout your home.
Heat Pumps: A heat pump is constructed just like an air conditioning system but what makes this system unique is that it employs a reversing valve which allows it to both heat and cool your home.
If you're ready to upgrade your heating system you need a smart technician from our team here at Cooling Unlimited, Inc. We can find you a cost-effective, energy-efficient, and effective option.