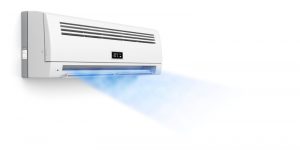 Agh! There are just so many great air conditioning systems on the market today, so how do you even begin to choose the right one for your home?!
Well, you can start here!
In this week's blog, we are going to be talking about the ductless system. That's right, these little systems are becoming quite popular — and for good reason! They're efficient, effective, take up very little space, and can provide year-round comfort with just the flip of a switch! (But, more on all that later!) Below, we have explained exactly what the ductless system is and have listed just some of the benefits of having one installed in your home. All you've got to do is keep reading to find out more!