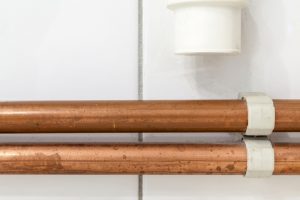 Copper piping is widely used and recommended today. In fact, if you're still using galvanized steel or cast iron, the first thing you should do is call a Newton, MA plumbing service to have that replaced immediately. Copper has been used in plumbing for the last 70 years, and for good reason.
It remains one of the most corrosion-resistant and long-lasting materials for plumbing, and it can be installed easier than other kinds of materials, making it an ideal choice for both consumer and plumber.
Of course, like any other material on this earth, copper piping isn't indestructible. Today, we'll tell you about pinhole leaks, a problem with copper piping that may occur after several years of use. Educate yourself now on the early warning signs so that you can take action later.