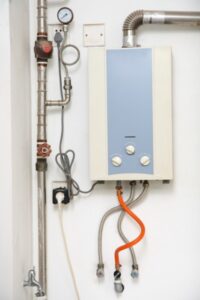 If the time has come to consider water heater replacement, you'll want to know what all your options are so you can determine which water heater system is ideal for the needs of your home and your family.
One of the first ways to narrow down your options is to decide whether you want a tank or tankless water heater. How will you choose? They both have benefits and drawbacks.
We'll give you the rundown of the differences between the two systems, so you can consider what will work best for you.