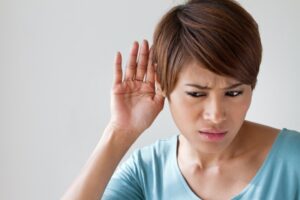 You're probably pretty good at spotting the signs when a person isn't feeling well. Coughing, sniffling, fever, stomach symptoms, aches, and pains can be pretty obvious. And of course, most people are able to describe how they're feeling.
But your air conditioner can't tell you what's wrong, can it? You have to be able to spot the symptoms of AC problems. One of the best ways to do this is with your ears. Listen for these telltale sounds. 
Boom
If you hear a booming sound when your air conditioner's cooling cycle comes on, it's coming from the compressor. This component is housed in the outdoor unit and does the critical job of pressurizing the refrigerant. Without it, the refrigerant wouldn't flow, and your air conditioner wouldn't be anything more than an overpriced fan. Don't let compressor problems continue to get worse! Get AC repair in Boston right away.
Rattle
Depending on where the rattle is coming from, a variety of components could be making the sound. Chances are, it's a simple issue of a part being loose. Air conditioners create a lot of vibration, and that can loosen screws, fan blades, and even ductwork over time. A technician can pinpoint the rattling component and tighten it down before it rattles its way completely free, potentially damaging other components.
Whistle
Just like the sound you can make with your mouth, whistling sounds from an air conditioner tend to be made by air being pushed or pulled through a small opening. This could be a crack in a duct or a seal in the air conditioner itself. It affects the air pressure inside the system and can decrease the effectiveness and efficiency of your air conditioner.
Squeal
The fan which blows air through the system and the motor which powers the fan are connected by a belt. If that belt is stretching out, starting to tear, or slipping out of place, it can make a sharp squealing noise. The belt itself is not an expensive component. However, a belt flying out of position and hitting other things, like the motor, could lead to a more costly repair, so don't put it off.
Hiss
The refrigerant in your air conditioner runs through a closed loop of coils. As it flows, it takes in heat while it's passing through the indoor unit and lets that heat disperse while it's passing through the outdoor unit. But if you're hearing a hissing sound, it's likely that some portion of the coil has been damaged and is allowing refrigerant to escape. This will prevent your air conditioner from cooling your home effectively, and as it tries harder and harder to do the job, it will be less efficient and put a lot of strain on that precious compressor. A technician can patch the leak and refill the refrigerant.
Click
This sound tends to indicate an electrical problem. It may be as simple as loose wiring, but it could be more complex. Electrical issues can pose safety hazards, so don't ignore this sound.

Reach out to Cooling Unlimited, Inc. to speak with qualified AC experts.