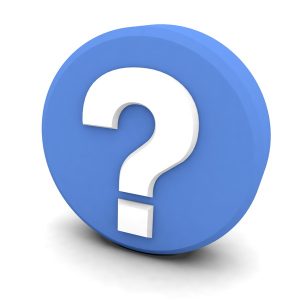 There are a few common troubles that homeowners run into with their air conditioner during this time of year. A couple of the top ones are low air output, trouble getting cool, and leaks. Believe it or not, all three of these problems typically stem from the same source—leaking refrigerant.
Refrigerant is one of those aspects of an air conditioning system that's often overlooked or misunderstood by homeowners. We want to clear a few things up about this system so that you can avoid air conditioning trouble in the future. If you want to understand your air conditioning in Andover, MA, make sure you contact our team. We have educated professionals that are ready to help you.
Clearing Up Common Refrigerant Misconceptions
There are a lot of common spread misconceptions when it comes to refrigerant, so we want to take the time to clear up a few today. Let's start with the name. HVAC professionals will often refer to refrigerant as refrigerant, but its technical name is freon. Refrigerant works to cool your home by removing warm air from within your air conditioning system and moving it outside.
Refrigerant doesn't power your air conditioning system. A lot of homeowners think that this is what refrigerant does and because they think about it in this mindset, they also think that the level of refrigerant in your home can "lower" like the gas in a car. Your refrigerant levels don't lower because your system isn't burning it to cool down your home. If your refrigerant levels have lowered it's because your refrigerant is leaking.
We touched on this above, but you'll notice that your refrigerant levels are leaking if:
You notice that your cooling capacity suddenly dips noticeably
You notice reduced airflow through the vents
You hear hissing sounds coming from your unit
Your AC starts to blow warm air
Your electric bills are too high
If you notice any of these signs then it's time for you to call a professional air conditioning technician on our team.
Trust the Team that's Cooled the Greater Boston Area since 1986
A refrigerant leak is one of those problems that get serious fast. If you notice a leak or just notice the symptoms of a leak in your home then it's a great idea to call our professional team as soon as possible. We come from humble beginnings here at Cooling Unlimited, Inc. We started out with a single truck and since then we've steadily grown due to the loyalty of valued customers just like you.
We take your comfort seriously. We're never going to be one of those teams that try to upsell you just to make more money. We have integrity and we only hire the best technicians that are committed to keeping you comfortable in your home year-round. When you're looking for a team you can trust in the Greater Boston Area make sure you contact us.
Do you need air conditioner repair services? Contact our team at Cooling Unlimited, Inc. today to schedule an appointment.