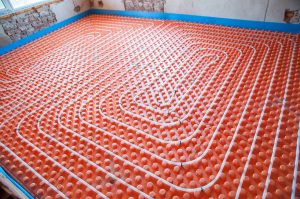 Most homes in the area used either forced-air furnaces or some type of boiler to stay warm in the winter. They're inexpensive and efficient, which makes them great fits for a lot of homes. But they're not right for every home especially those with unique heating needs or which preclude the use of necessary components like ducts. The good news is that there are a number of alternative HVAC systems available for such homes, and depending upon your needs, one of them may end up being a great fit. We've included a brief list below of some of the possible options.
Ductless Heating
Ductless heating systems involve a number of smaller units spaced around your home instead of one big one. This eliminates the need for ducts which can be a big benefit in older homes built before the advent of air conditioning. It also lets you adjust the temperature individually for each section, as well as turning off the heat in sections of the home that don't require it.
Radiant Heating
Radiant heating systems are installed beneath the floor of your home, and send gentle heat upwards through the floor. That eliminates things like drafts and cold spots, while heating the home much more efficiently than forced-air furnaces. They often last longer too, since there's much less wear and tear on the system.
Hybrid Units
Hybrid heating units often combine small furnaces with a heat pump: an air conditioning system that can produce heat as well as cool air. Hybrids are useful for homes that want to combine heaters and air conditioners into one unit, and the heat pump helps improve efficiency and lower costs during our long winters.
If any of these sound like a good fit for your Boston, MA home, then call the friendly professionals at Cooling Unlimited to make an appointment and discuss your options!