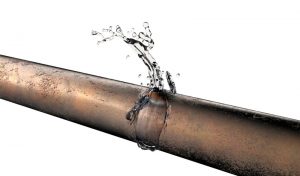 There are a lot of things that you can expect to happen during spring. While you can surely expect "April showers to bring May flowers," you don't need to expect spring to bring along issues with your plumbing. You should always prepare your home with the right maintenance services to ensure that you get the most from your plumbing system.
One simple maintenance appointment with our team can be the difference between you experiencing smooth sailing this spring and upcoming summer or you experience a multitude of costly plumbing issues. Water damage is a real threat to your home. If you're looking for great plumbing services in Boston, MA then make sure you contact our team.
Spring Plumbing Problems to Be on the Lookout For
Watch out for these problems on the horizon in the next upcoming months.
Gutter Issues
Spring means it's prime time for everything that blooms or grows. It's really common for your gutters to become obstructed with things like leaves, twigs, or other debris. If these blockages are just mild then you probably won't even notice that it's an issue. If these blockages become significant though, you might start to notice a significant amount of water damage occurring.
Leaky Pipes
It's really common for your pipes to start the process of a leak in winter but to finally start showing the signs of a problem in spring. Water expands when it freezes, and this can pose a big threat to your pipes if they freeze at all during our frigid Boston winters. A lot of the time, you can form a tiny leak and nurse it all winter just to notice that it's become a larger nuisance as the temperatures start to heat up in spring. If you have a pipe leak, make sure you contact a professional today so they can fix the job quickly and easy.
Low Water Pressure
Low water pressure is an incredibly annoying problem but, ironically, if it's something happening in your home it's more than likely that it's pretty low on your list of problems to fix. It's one of those things that's such a benign nuisance you'll find yourself putting off calling a plumber for a while. Low water pressure is a big symptom of other things going haywire in your plumbing system. If this is a problem you're having, make sure you contact our team of professionals today.
What You Can Do
Not sure what to do when you have these issues? Well, the last thing you want to do is let spring drag on while the quality of your plumbing system just gets worse and worse. The best answer is always to call a professional. Our technicians are experienced, licensed, familiar with the unique needs of Boston, and always prepared. If you need a great plumber then make sure you contact our team.
Do you know what to do when you're having spring plumbing issues? Well, the first step is to always call a licensed professional. When you need a great plumber you can always count on our team. Contact Cooling Unlimited, Inc. today to schedule an appointment.