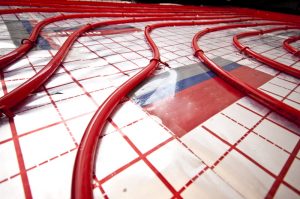 Are you unhappy with the status of your home's heating? It's more common than you'd think at this point in the winter season. Think about it, you've been running your home's heater for a few weeks now and if your heater wasn't in great condition before the cold weather arrived, you might notice some faults with your heating system.
If you're ready to upgrade your heating in Boston, MA, you can come to the professionals on our team for the work you need. We know that the idea of switching over to a boiler can make you a little nervous, but it doesn't have to be that way. Schedule an appointment with the professionals on our team to get the work that you need.
Why a Boiler is Great for Your Home
Here's why a boiler is a great option for any home in Boston.
They Provide a Higher Level of Comfort
Boilers are a radiant heating system. This means that instead of just blowing out heated air from your home's furnace system, a boiler can radiate heat out into your living spaces. The majority of people actually come to find out that they prefer radiant heating over forced air heating because radiant heating mimics the comforting feeling of the sun shining down on you on a hot day.
They Last Longer and are Easier to Maintain
The thing about boilers is that they're a lot lower maintenance and easier to maintain than other heating systems. The low number of moving parts allows this system to last a lot longer and avoid a lot of potential repair issues. You won't have to spend as much time and effort on tune-ups, repair work, or installation services when you choose one of these systems. On top of this, our professionals will provide you with expert work that sets you up for success.
They Use Less Energy
You might be discouraged about the idea of installing a boiler system in your home because of the expensive upfront costs but trust us when we say that this system is more than worth it. Boilers are more efficient than forced air heating systems, so they cost less to run overtime.
Schedule an Appointment with Our Team
When you want professional boiler services in Boston, you can come to the professionals here at Cooling Unlimited, Inc. Our history as a company dates back to 1986. Since our start as a business, we've grown steadily throughout the years due to our loyal customers and our personal commitment to success.
We know that you don't want to spend too much time, energy, or money when it comes to the heating services in your home. We know that you understand that you get the services that you pay for, but you'd still like to avoid breaking the bank. We can help you get fast, affordable service with the professionals that you need.
Contact Cooling Unlimited, Inc. today. Give us a call to find out how we can meet your unique heating and cooling needs!