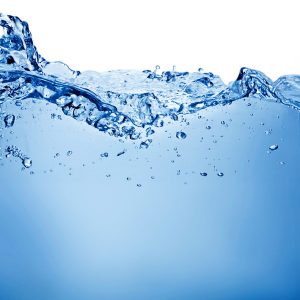 Do you know how important a sump pump is for your home? A sump pump keeps you prepared for any disaster. Here in Boston, we deal with heavy winter storms, and a byproduct of that is the risk of flooding. Dealing with water damage in your home is a huge waste of money and a major inconvenience. You need a sump pump. We understand that a lot of homeowners don't really understand why they need a sump pump or what it does, so we've compiled some expert information below to help. If you need plumbing in Medford, MA then contact our team today to schedule an appointment.
Understanding Sump Pumps
A sump pump is a device installed in your home to protect vulnerable areas of it from water damage caused by flooding. Here's how a sump pump works. Let's say that you want to install a sump pump in your basement, the pit of the pump (called the sump) is placed in your basement, crawlspace, or the bottom floor of your home and any water that flows into that area naturally flows into this pit and then the pump of the system activates and empties the extra water typically into your sewer line.
Sump pumps are helpful here in Boston after a particularly wet winter and they're helpful in spring after conditions start to cool down. A sump pump is a great addition to your home comfort.
So, What Constitutes a "Vulnerable" Area?
We mentioned above that a sump pump protects "vulnerable" areas of your home, but how do you know what areas are defined as vulnerable? If you have a basement or crawlspace, you can consider this a vulnerable area. If this area has flooded before or is prone to mold, then this vulnerability status increases.
What You Should Know
If you're thinking of installing a sump pump in your home, there are a few things you need to know beforehand.
There Are Different Types of Sump Pumps
Here at Cooling Unlimited, Inc., we offer two main types of sump pumps.
Pedestal: A pedestal sump pump isn't placed down in the sump itself, instead it sits on a pedestal above the water collection pit. A pipe runs down to the sump and the pump draws the water up and then sends it into your wastewater system. The vast majority of people use these systems because they're easy to repair and maintain but the downside is, they don't last as long.
Submersible: A pedestal sump pump is designed to sit about any collection of water and then pump it out of your home.
You Need Backup
A battery is a crucial element for your sump pump. A battery backup can ensure that the water can drain from your system even if you happen to have a power outage. It's good to have this type of assurance for your home.
You Need Maintenance
You need maintenance for your sump pump just like you would for any other system in your home. The regular maintenance of your sump pump helps you avoid a catastrophe in the middle of spring.
If you need a sump pump, then contact our team today to schedule an appointment.