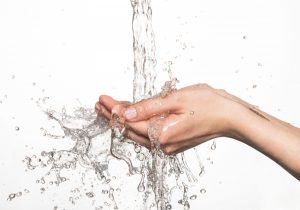 Drain clogs are a common issue with most plumbing systems: caused by foodstuffs and other materials that are inadvertently tossed down them. When that happens, most homeowners usually turn to the quick solution of storebought chemicals or perhaps a plumbing snake purchased over the counter. This is often a mistake. Calling in a professional plumber is usually the best way to deal with the issue.
Store-Bought Solutions Don't Solve the Problem
The difficulty with cleaners and other store-bought solutions is that they need to address different types of clogs with the same method. As a result, they basically act as half-measures most of the time: restoring the flow of water down the pipe but leaving traces of the clog intact. That means that it will re-form just a few months or years later: creating the same problem over and over again for you to solve. Furthermore, chemical cleaners tend to lead toxins behind, which can get washed into the civic sewer system and pollute our environment.
Fix The Issue the Right Way
Professional plumbers, on the other hand, use video camera technology and other techniques to get a thorough look at the clog. That way, they can determine exactly which tool to use and exactly how long it's going to take. Not only does that help them move quickly, but the techniques they use are designed to remove the clog the right way. Techniques and tools like video camera inspection and hydro-jetting technology take care of the issue without a second thought. That allows them to address (and remove) the whole clog without leaving any residual traces of the clog behind. Such techniques can also include clogs that are forming elsewhere in the pipe: giving you good value for the money.
For quality drain cleaning services in Newton, MA, call in Cooling Unlimited today!