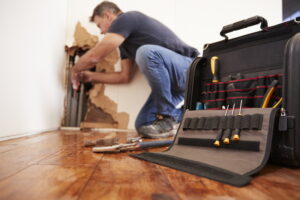 Making it through a Massachusetts winter is quite the feat. We're almost breaking through the finish line. Although the warm weather of spring is quickly approaching, you don't want to get ahead of yourself here. Make sure that you're prepared for the season that's ahead of you. We're the plumber in Newton, MA that can help you make sure that your home is prepared for everything ahead. A sump pump is something that you don't want to go to an amateur for or even DIY. Make sure that you're staying on top of your spring plumbing needs. We're going to make sure that your home receives the proper care so that the quality can last for years to come.
Do You Need a Sump Pump?
If you're moving into a new space or if this is just your first time purchasing a sump pump, we're here to help you out. You've got two main choices in your sump pump: pedestal and submersible. A pedestal sump pump is a little smaller. It has a motor that sits above the water line. This is a great choice if you're working with limited space in your home. If you have a little more room, we'd suggest opting for a submersible sump pump. Submersible sump pumps seat themselves in a larger basin and they have a motor beneath the water line. While we definitely recommend a submersible unit, having a sump pump at is better than nothing at all.
How to Get Your Sump Pump Ready
Now, let's talk about how you can get your home's sump pump ready for the spring season. When spring arrives, it means the cold Massachusetts snow starts to melt. Rain soon follows that. You know the phrase we all learned as children—"April showers bring May flowers." Massachusetts upholds this rhyme well. Of course, having a sump pump at all is a great way to avoid flooding. If you're looking to keep your home in pristine condition though, you're going to need to maintain your sump pump. This is that extra little insurance that you need to keep things in great shape. The last thing you would want is to have flooding occur in your home and realize that your sump pump isn't working. Maintenance is the opportunity for a professional to come out and have a closer look at your unit. It's like the motivational pep talk and warm up before a big game. It gets your sump pump prepared for everything ahead.
What Happens During Maintenance?
Pretty much any HVAC contractor you talk to will hype up the importance of maintenance. There's so much emphasis on this that we're sure that you might wonder what goes on behind the curtain.
Check All Moving Parts
Some moving parts can get stiff after a season with no movement. We lubricate them and make sure they're working.
Test for Efficacy
We test your sump pump to make sure it's still able to perform.
Cleaning
Your sump pump actually gets dirty throughout the year! It can build up with mold and other grime. Our professionals give it a good wipe down to make sure it's able to operate.
Contact Cooling Unlimited, Inc. today to schedule an appointment to get your home ready for spring.