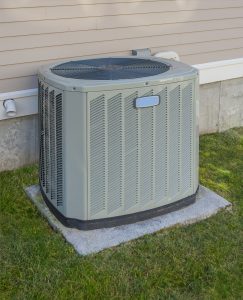 Spring has officially arrived, and that means summer won't be far behind. Temperatures in the area can soar into triple digits, accompanied by the kind of humidity that only New England can offer. Your air conditioning system is going to be called into action early and often, and that means your summer cooling bills are going to go way up. But just because they're higher doesn't mean they should be any higher than necessary.
There are ways to cut down on summer air conditioning bills. Some of them you may already practice as a matter of course: setting the thermostat to 78 degrees on hot days, for instance, and wearing light clothes and hydrating during the heat of the day.  But there are more significant steps you can take not only for this summer, but for a number of summers to come. Here's a brief list of ways you and your air conditioning technician can really cut down on those bills.
Get It Serviced
A servicing session is like a tune-up: letting the technician check the whole system for potential problems. If something small crops up (say, a loose bolt), it can be fixed as part of the servicing session. If bigger repairs are needed, the technician can schedule them on the spot.
Either way, the results improve your system's efficiency and will help you cut down on costly repair bills. In addition, it reduces the chances of suffering a breakdown, which means you won't have to worry so much about unexpected repairs.
Do You Have a Dehumidifier?
High humidity levels can put a huge strain on your air conditioner: forcing it to shoulder more load than it should and taxing components like the drain line and drip pan. A whole-house dehumidifier removes that load, allowing you to set the humidity levels precisely while easing the energy strain on your air conditioning system.
Got Ducts? Insulate 'Em
Centralized air conditioners rely on a series of ducts to carry cool air into your home. They travel through the attic, the crawlspaces in your walls, and similar out of the way spots. Those spots can get very hot in the middle of the day, especially in the upper stories of homes where the heat tends to rise. That can drastically affect your air conditioner's effectiveness: driving your monthly bills way up.
People tend to think of insulation as solely a winter affair, but the truth is that they keep cool air in your home in the summer just as easily as they keep cold air out in the winter. Insulation on your ducts can save you a great deal of energy: ensuring that the cold air that leaves your furnace is just as cold when it exits your vents. Best of all, it works in the winter to keep heated air hot just as well: lowering your energy bills all year!
If any of these sound like good additions to your Boston, MA home, call the friendly professionals at Cooling Unlimited, Inc. today to talk about your options!