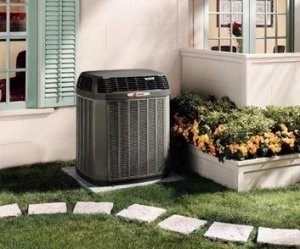 Winters are long and brutal here in New England, and your air conditioner is probably the last thing on your mind with so many more pressing issues to contend with. But spring will officially be here at the end of the month, and soon enough, we'll trade our freezing temperatures for high heat and higher humidity. When that happens, your air conditioner needs to be ready to go, and if your existing unit is older and struggling, you should seriously think about replacing it before it's needed.
How Do I Know It Needs Replacing?
In the end, the homeowner knows his or her individual system best and can make the final determination to replace it. That said, there are two basic considerations you must factor into such a decision:
The existing system's age. The warranty is a good litmus test to determine if the system is too old. With proper maintenance and regular care, your air conditioner can last for years after the warranty expires. But if the warranty HAS expired, and it's coupled with the second factor below, that's a one-two punch that requires addressing.
The costs of keeping the old system. That can mean a specific repair job, either one that's more expensive than the old AC is worth or more than two repair sessions within a single twelve-month period. It can also mean a general lack of efficiency that drives up monthly cooling bills. As air conditioners age, their parts wear out and it costs more and more to do the same job they used to do for much less energy. Eventually, high costs may necessitate a replacement solely to give your monthly budget a little breathing room.
Why Do It Now?
Right now, the weather is still quite mild and you have several weeks yet before you will need an air conditioner on a regular basis. That gives you the time to plan your replacement, including the power levels of the new system, its efficiency, its make and model, and the presence of added features like a new thermostat.
Moreover, you avoid many of the nasty problems that running an old air conditioner over the summer entails. The new system will be covered by a warranty, so you're protected in the event of a breakdown. Furthermore, new air conditioners are almost invariably more efficient than older ones, which means you'll spend less on a new one from month to month, assuming you run it about as often as you did the old one. It comes back to a question of cost. Investing in a new system lets you take advantage of the benefits sooner rather than later, and can help solve some lingering issues without forcing you to worry about whether an old AC has what it takes to get through another hot and brutal summer.
If you think your existing system can run on a daily basis until the fall, then you shouldn't worry about replacing it. If there's some question, however, then you should fully explore all of your options.
 Pick up the phone and call the pros at Cooling Unlimited, Inc. We serve air conditioners in homes throughout Andover, MA!