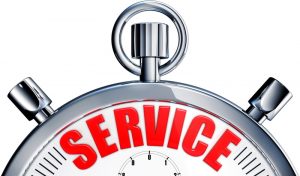 Spring has finally arrived. We're sure that you've noticed the change in the weather and that you're even excited at the prospect of spring—we are too. We want to make sure that your home is actually ready for spring though!
Last time, we talked about winding your heater down in light of the end of the winter season, but this time we'd like to talk about how to gear up your air conditioner. It's easier than you might think. In fact, the bulk of the responsibility is in our hands. All you need to do is call us up and schedule an appointment for air conditioning services in Boston, MA. We're experts that go that extra mile for our customers.  
It's Not Too Late for Maintenance
If you've followed our blog for a while, you know that we recommend for homeowners to schedule a maintenance appointment right before spring or in spring. Although spring has officially sprung, it doesn't mean that you're too late—in fact, you're right on time.
This is the perfect time for you to schedule an appointment with a professional air conditioning technician. We know that some homeowners think that they can handle their maintenance on their own, but it takes professional expertise to spot the early warning signs of air conditioning trouble.
The last thing you want to do is overlook a problem that you have with your air conditioning system, continue to run your air conditioner as you always would this spring and summer, and then find yourself in the midst of a nasty air conditioning repair problem or a full-blown breakdown. A little prevention will help you save yourself a great deal of money and allow you to sidestep a real headache.
Watch Out for those Warning Signs
We can handle the brunt of spotting your air conditioning troubles before they become a problem, but there are a few warning signs that you need to know. If you notice these signs in your home, the issue has developed past the point of maintenance and escalated to the point of repair.
Odd Sounds
Your air conditioner is far from silent, you can definitely hear it operating if you listen closely, but let's say the noises that your air conditioner makes start to become obtrusive—this is a cause for concern. You can come to us and we'll pinpoint the problem in a flash and provide you with the appropriate repair work too.
High Energy Bills
When your energy bills start to skyrocket with little change to the way you operate your air conditioner, it's because you're paying for inefficiency. Your air conditioner isn't a system that should ever surprise you. If the cost of your bills is abnormal, it's because something is going wrong. Have our technicians take care of it.
Discomfort
If you notice that you're dialing down your thermostat all day, it's a sign that you're not actually comfortable in your home. Your air conditioner should be able to command your comfort with little interference on your end. If this isn't the case, then you're going to need to schedule an appointment for repair work.
Contact Cooling Unlimited, Inc. today to schedule an appointment with our professionals for your air conditioning work.