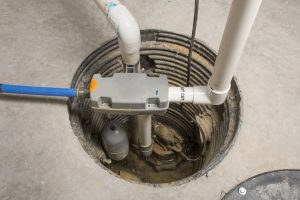 Spring time means that the cold weather is thawing out and warming up to high temperatures. It's no secret that harsh weather is common here in Boston and when the harsh weather subsides it can lead to flooding in your basements, crawlspaces, or any other lower spaces in your home. You can avoid all of this with the right sump pump services.
If you want the right plumber in Boston, MA, make sure that you schedule an appointment with our professionals. We're going to make sure that you have the best sump pump services available because this is typically the only system standing between you and a nasty flooding situation.
What's a Sump Pump?
We don't like to get ahead of ourselves here so we're going to start with the basics. A sump pump is a system that automates the process of flooding prevention. There are two main types of sump pumps and two types that we service. That's pedestal and submersible:
Pedestal: Pedestal sump pumps sit above the water. They have a pipe that runs down into the sump and the system's motors draw water into it. These systems have great lifespans, they're effective, and familiar. If you need a great sump pump, this is the right choice.
Submersible: A submersible sump pump is what it sounds like—the pump sits in the sump itself. It pulls the water up directly through the intake valves. These types of sump pumps are more energy-efficient than the pedestal-type and they're just as effective.
If you want a little more guidance when it comes to sump pump systems, make sure that you schedule an appointment with our team members. We understand that each home is unique with particular needs and we can help you find the perfect unit.
"Why Do I Need One?"
Are you wondering why you need a sump pump? The answer is flooding. As we touched on above, flooding is a serious problem and it can quickly affect your home. A sump pump takes all the guesswork and unpredictability out of your home system.
Now we can acknowledge that flooding is a worst-case scenario and there are other circumstances to worry about. If there are areas with high moisture in your home, it's going to add up eventually. High moisture means that your home is highly susceptible to mold and mildew growth. Mold and mildew are bad for your health, they can warp wood floors and furniture, and destroy your valuable items too. A sump pump doesn't only protect against flooding. A sump pump can also hold moisture at bay.
You're going to need a sump pump if you want to keep your home safe, healthy, and dry. Make sure that you schedule an appointment with our professionals when you're ready for the right service. You don't want to sell yourself short with bad service. We've got your back no matter what you need. We'll be sure to keep your home in amazing shape this spring.
Contact Cooling Unlimited, Inc. today and schedule an appointment with our professionals.