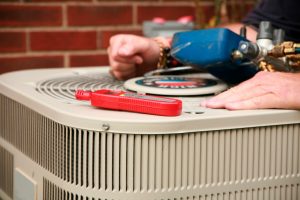 If your air conditioner hasn't been performing the way that it should, then it's time for you to schedule an appointment with our professionals. There's going to come a day when you need to upgrade your air conditioner. It's inevitable. Even if you do everything in your power to keep your air conditioner pristine, there's going to come a day where it's just too old to perform for you.
If you feel like you've reached this day, then it's time for AC installation in Boston, MA. We know there are many things to consider and we make it as easy as possible for you to take all of them into account.
It's Time If…
Here are the signs that you should get yourself a new air conditioning system.
You've Had Your Current One for Over 10 Years
If you've had your current air conditioner for over 10 years, then it's time for you to start thinking about upgrading no matter what the circumstances are. Your air conditioner can't last too much longer than this and pushing it will result in failure.
You're Not Getting Quality Service
You're not as cool as you'd like to be. You're also running into other issues like humidity imbalance, noise problems, and other oddities which are all signs that you're AC isn't working right.
You're Repairing Constantly
When summer comes, you know an AC problem is on the horizon. This isn't how you should operate in your home and, if it is, then you need a new unit.
You're Paying Too Much
You notice that these bills have spiked in recent months although not much has changed about how you typically run your unit. The culprit is inefficiency and if this has been an ongoing problem, then you should upgrade.
Your Options
You've got options—don't you forget it. Now that you've determined that you might need an upgrade, here are the options you've got for your next AC when you come to our team.
Central Air Conditioners
These are the traditional air conditioning systems. They're more reliable and efficient than ever before too. If you're looking for an upgraded version, then we work with great brands you can count on.
Ductless Air Conditioners
Ductless air conditioners are the systems that you want if you need customized control. This is a way of "zoning" your home and avoiding the retrofit.
Heat Pumps
Heat pumps move your warm air where you want it. In the summer, this looks like pushing all your warm air outdoors. It's an eco-friendly and cost-effective way to cool.
High-Velocity AC Systems
High-velocity air conditioning systems are what you want to opt for if you have a home that isn't compatible with traditional ductwork.
Hydronic Systems
We know that you've heard of hot water heating systems, but this technology can actually be used to cool as well. Ask us about our hydronic heating systems if you'd like to learn more.
Zone Control System
This isn't necessarily a type of air conditioning system, but it's an overall type of HVAC system that you should consider. If you're going to add on to your home to do completely new construction, then this is something to consider. A zone control system will help you combat the natural temperature disparities that you have in your home.
Contact Cooling Unlimited, Inc. today to schedule an appointment with our professionals. We'll help you get the perfect new AC system.