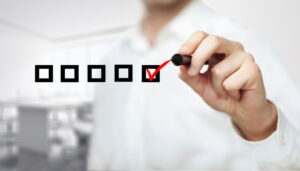 The summer brings a host of plumbing problems for homeowners. You get everything from sprinkler issues to blocked toilets and sump pump problems. 
Thankfully, most of these issues can be resolved with the help of a professional plumber in Boston, MA. Let's look at some of the most common plumbing problems in summer and what can be done to fix them.
1. Sprinkler Problems
Sprinklers are generally kept shut during winter. They can start showing signs of wear and tear when you start using them in summer. 
Look at the sprinkler head closely for any signs of damage. If you find small leaks, they will waste water when you use them. You should get them replaced with a professional plumber's help. 
2. Clogged Toilet
A clogged toilet is the worst thing that can happen during summer. More of us have the kids home for the summer. They may flush down excess toilet paper and leftover food that causes clogging.
Teach your kids to use a modest amount of toilet paper and keep a plunger at hand to unclog small blockages. In case of excessive clogs, call a plumber immediately.
3. Clogged Garbage Disposal
Summer is not complete without barbecues and parties. This can put an extra burden on your garbage disposal as you try to throw scraps of food down the drain.
Remember that leftovers like bones, melon rinds, corn cobs, and pits from fruits such as apricots, mangoes, and nectarines do not belong in a garbage disposal unit. Oil and grease from dirty pans and the grill can also clog up your drainage system so try not to dispose of them in the garbage disposal.
4. Sump Pump Issues
Rains and storms can happen during the summer. If you have a sump pump to remove excess water then make sure that it is in good working order before the start of the rainy season. You may also consider installing a drain plug for your sewer line to prevent any backup in your pipes.
5. Slow Draining Shower
Another common problem in summer is a slow draining shower. Many people like taking extra showers in the summer which causes the drains to become clogged with hair, soap scum, dirt, and other debris.
Make sure to check your shower drain regularly and keep it clean to prevent clogs. If you start seeing puddles of water on the floor and it takes longer to drain, then call a professional for help.
6. Slow Draining Sink
Summer is the time for hanging out with friends. But more company means more food getting prepared and served. More dishes get washed which can inevitably lead to a clogged sink.
There are a few things you can do to prevent this. Use a sink sieve and refrain from washing oily dishes in the sink. Collect food remains, oil, and grease in a bag and dispose of it in the trash. If you still detect water accumulating in the sink that's taking longer to drain, then call a plumber before the problem gets worse.
7. Leaking Washing Machines
A hot summer means outdoor activities and more dirty clothes. Your washing machine usage will go up which can lead to frequent breakdowns.
That is why we recommend inspecting your washing machine during summer for signs of leaks and damage. If you notice anything that requires repair or replacement, have the work done right away. This can help you avoid major problems when the washing machine is in use.
Cooling Unlimited is a trusted name for fixing all kinds of plumbing problems in Boston, MA. Give us a call to find out how we can meet your unique heating and cooling needs!