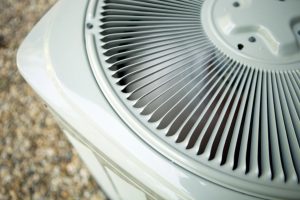 Summer is here. And with the rising temperatures, the last thing you want is your AC to go out when you need it most. For most of us, we never give our AC a second thought because it's doing its job: keeping us cool and comfortable in our homes. However, it will be at the forefront of your mind when there's an issue and you're left waiting for the repairman to come while you sit inside a hot house uncomfortably.
The best way to prevent this situation is regular air conditioning maintenance in Boston, MA. In this article, we'll explore why it's important for you to do so and also take a look at the benefits of our Easy-Care Preventative Maintenance Plan.
Your AC Equipment will Last Longer
With consistent maintenance performed on your AC system, you can expect it to reach its full lifespan– typically 15 to 20. Without it, your air conditioner is more prone to serious problems that could lead to costly repairs or even a full replacement. By having an HVAC specialist come to inspect your AC, they'll be able to notice any issues before they grow into a larger problem and cause permanent damage.
Reduce the Need for Future Repairs
We typically run our AC units for many hours throughout the day. As your AC system constantly works to help keep the house cool, it will experience natural wear and tear from working so much. This can cause components to deteriorate which can lead to serious problems or cause the air conditioner to break down altogether. All of this can be avoided with simple preventative maintenance where the HVAC comes to check out the unit on an annual basis.
Your AC will Perform Better and More Efficiently
If you want to keep your monthly energy bill down, then regular maintenance is a must. Without it, the AC unit's components will gather dirt, grime, and other gunk that lowers its overall energy consumption. That's because those parts won't work as well as they should and your air condition will need to use more energy to achieve the same results. If you've been skipping your AC tune-ups and notice a rising energy bill, then it's something you should consider looking into.
Easy-Care Preventative Maintenance Plan from Cooling Unlimited, Inc.
If you contract with us using our Easy-Care Preventative Maintenance Plan, here are some of the benefits and features that come with the plan:
Receive a 10% discount on any repairs and parts
Automatically scheduled preventative maintenance routine
Access to round-the-clock emergency services
Enjoy priority and quick service as a valued customer
And all of that's in addition to the benefits highlighted above. If you sign up for one of our Gold Plan for your cooling system, we'll come out in the spring to do the following:
Ensure the thermostat works properly
Inspect ducts, drain lines, condensate pump, blower motor and blower compartment, and more.
Clean inside and around the outdoor
Replace the filters
And much more!
Don't let your AC go unattended. Contact Cooling Unlimited, Inc. today to schedule an appointment with our professionals.