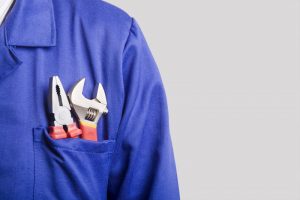 There will come a time when it's necessary for you to upgrade or buy a new cooling system for your home. However, AC installation in Boston, MA doesn't need to be a complicated process filled with headaches or end with you losing your hard-earned money. There are many choices to make: from what style of AC you'll go with to finding a trusted technician who can do the job correctly the first time.
To make it easier, we've created this handy guide with some quick tips to make it all go smoothly so you and your family stay nice, comfortable, and cool this summer season.
Choose the Right AC System
The first step should be choosing the right setup that works for you and your home. At Cooling Unlimited, Inc. we have a few options to choose from but here are the ones we typically recommend to our customers and have seen the most success with:
Central Air Conditioners
Ductless Systems
Heat Pumps
Let's explore each a little closer.
Central Air Conditioners
The traditional standard across the nation, central air conditioners work by cooling the house from a single unit stationed outside the house. They also use a single thermostat inside to control the temperature. The only issue comes if you have an older home that doesn't have ductwork throughout the house, which will require someone coming in and doing the duct system for you– incurring more costs in the end.
Ductless Cooling Systems
If you have an older or smaller home, you may opt for a ductless system. You guessed it– these don't require ductwork like with central air and can be more efficient if you need to cool a smaller space. However, if you have a larger home, then it will require multiple systems put in place so each room has a way to be cooled.
Heat Pump System
We know what you're thinking– isn't this about cooling the house? And yes, a heat pump works to do both: it can heat and cool your home. This is a great option for those dealing with cold winters and hot summers. During the cooler months, the heat pump sends heat into the house. And then when summer comes, it pulls all the hot air out, keeping the house at a nice and comfortable temperature.
Find an HVAC Specialist You Can Rely On
Finding the right HVAC tech is equally as important as choosing the right system for your home. Luckily, you've already come to the right place because we've been proudly serving the Boston area since 1986. We're experts when it comes to heating and cooling installations, upgrades, maintenance, and repairs. Plus, we also offer fantastic financing options so everyone can get the AC unit they need to beat the heat.
If you need more help deciding what option is best for you or interested in learning more about the other cooling systems we have such as the hydronic system or zone control system, reach out and we'll assist you in creating a plan of attack to make everything smooth and easy on you.
Contact Cooling Unlimited, Inc. today to schedule an appointment with our professionals.