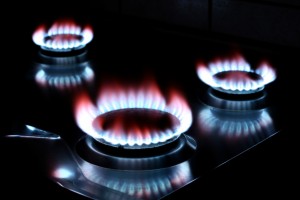 Furnaces are designed to last a long time, and with proper care and maintenance, you can extend the life of yours well beyond the expiration of the warranty. But winters are harsh here and your furnace in Reading, MA gets put to the test every day when the weather is cold. Ideally, an older furnace can last until the weather warms up, but that might not always be possible. If you need to pull the trigger on the purchase of a new furnace before the spring, it pays to have a professional service onboard as quickly as possible. 
The Dangers of Running an Older System
Older systems tend to show more wear and tear than new ones, simply as a part of doing their jobs. The effects of that can add up over time, which tends to show in one of two specific ways.
More Frequent Repairs. Breakdowns and repair jobs are inevitable, but they tend to become more frequent once the system's warranty expires. Generally speaking, if you have to call for a repair technician more than twice in a single 12-month period, the system is ready to be replaced. Alternately, it can only be one repair call, but the cost of that repair may be more than the current unit is worth.
High Monthly Bills. Your heater doesn't necessarily need to suffer a breakdown in order to become more expensive than it's worth. Monthly costs are likely to creep up the longer your system is used, and with inefficiency increasing with age, you may find yourself paying far too much for basic heating. Considering that our cold weather often lasts well into the spring, you may not be willing to pay those high prices for another three or four months.
If the warranty on your system is still good, you can probably wait, but if it's expired and either of these conditions show up, you should probably look into a new system.
The Benefits of a New System
Installing a new system now means greater savings starting immediately instead of during the spring. Your monthly bills will almost certainly drop and with a new warranty in place, you can rest easy knowing that your system is covered. But beyond that, a new system can provide a number of advantages that you should consider. Bells and whistles like zone control systems and smart thermostats are available, and you can look into similar upgrades like UV air filters as well.
New furnaces can usually heat your home much more quickly than older ones, so you won't have to wait as long to get the comfortable temperatures you need. Finally, a new furnace may be a chance to get a better sizing for your home. An oversized or undersized furnace can cost you a great deal in unnecessary energy, and often contributes to the very wear and tear that led to your old furnace needing to be replaced.
If you are in need of a new furnace and can't wait for the spring, talk to the professionals at Cooling Unlimited today!