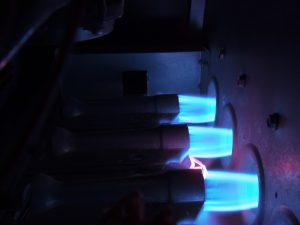 What's that one thing that seems to fall off the face of your to-do list every single season? If we had to take a wild guess, we'd probably presume that it's furnace maintenance.
Let's take our minds back to fall. You're getting back into the hustle and bustle of the school year with the kids, prepping your home for the cold weather, and getting yourself ready for the holidays ahead… it's so easy for your furnace maintenance to fall to the wayside in this context. If you need furnace maintenance in Boston, MA, you can count on our professionals. We make the process as easy as possible because we want you to have the best heating service possible.
Why You Need Maintenance
Maybe you're wondering why you actually need maintenance in your home. We know that we're professionals, but we understand having a healthy amount of skepticism when it comes to this sort of thing. You don't want to trust just anyone!
The thing is… you really do need maintenance. Here are a few reasons why:
It helps you maintain the energy efficiency of your home
It saves you money on your utility bills
It helps you avoid unnecessary service issues and repairs
It increases the life of your heating and air conditioning equipment
It increases the comfort that you experience in your home
The best thing about maintenance is the peace of mind that it can provide. Have you ever been in one of those situations where you just know something is a little off with your heating system, but you can't exactly put your finger on what's wrong? You just have that little pit in your stomach where you feel like a breakdown could happen every single day. You don't need to put your home or yourself under this type of stress. Instead, you can just have your furnace tuned-up every fall to avoid this.
If you skipped your fall maintenance appointment this year, we're here to tell you that it's not too late! Maintenance is one of those services that's better late than never.  If you need to schedule an appointment now, we're the team that can help out.
Join Our Maintenance Plan
You'll hear a lot of different HVAC companies offer a maintenance plan, but our plan is a little different because we offer varying plans for the different systems that you have in your home. You can come to us for a maintenance plan for your heating and cooling system, a heating system only, a cooling system only, a heat pump system, or a hydro or hybrid heating system.
Our plan includes:
24-hour emergency service
A 10% discount of repair service
Automatic scheduling of your tune-up appointment (with reminder letters_
Prompt, priority service
Enrolling in a maintenance plan is the best way to invest in your home comfort. Call us today to learn more about your options. We'll help you choose a plan that's perfect for you.
Give us a call to find out how we can meet your unique heating and cooling needs! Call us today.