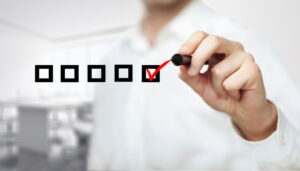 We're in the season of "helping," right? The holidays are a little different this year and you're probably thinking of ways to make your gift-giving a little more personal. You might lend your friends and family a helping hand, a shoulder to cry on, or an open ear to listen. When we think about helping, it's more than likely that you're thinking about helping others—what about helping yourself?
The best way to start helping yourself is with your HVAC in Medford, MA. There are some heating tips you want to keep in mind this winter as the season marches on. We're going to map everything out below. We know how to help you help your heater.
Key Heating Tips
We've collected the best of the best when it comes to heating tips below. Keep these in mind for the rest of the heating season:
Tweak Your Daily Habits
The quality of your heating really all boils down to your home's daily habits. Slight tweaks in how you run your home can be the difference between a great heating system and an average one. Here are a few things you can do to give your heater a nudge in the right direction.
Turn Your Thermostat Down: Have you ever heard the phrase "Your eyes are bigger than your stomach?" You might have heard it when you loaded up your plate at a buffet and then only ate half of it. This same phenomenon applies when it comes to home heating. Sometimes you think a certain temperature sounds perfect, but you're sweating when your home actually heats up to that temperature. Pick a mild temperature and let your home heat up slowly.
Bring In Some Light: Opening up your blinds and curtains during the daytime lets in light. This natural light helps gradually raise the temperature of your home. This means less reliance on your home's heating system and subsequently less strain on your heating system too.
Change Your Filter: Changing your air filter is a simple thing you can do to help you get more from your heater. An air filter swap to get rid of a dirty filter can take your heater from struggling to flourishing.
Upgrade Your Thermostat
Digital thermostats are somewhat of the norm in Medford, but they're not the favored unit in the eyes of professionals. You need a smart or Wi-Fi thermostat for great service. Don't settle for good. You can call our professionals when you're looking for guidance when it comes to units. We only associate ourselves with high-quality brands.
Repair When Necessary
Sometimes you feel like you've exhausted all your efforts when it comes to tips. You maintained your heater during the fall season, and you've tried all the small tweaks. Your heating still isn't cutting for you. You're cold and you're annoyed with your heating system. This is when you need to call for heating repair work. There's nothing wrong with realizing this early on in the season and acting. This is going to help your home tremendously over time.
Contact Cooling Unlimited, Inc. today to schedule an appointment for your heating services.