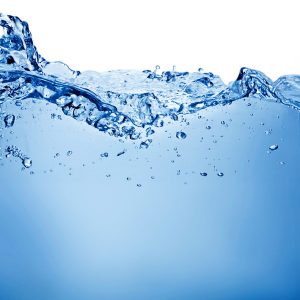 If your plumbing system hasn't been acting right recently, then it might be time for you to call a plumbing professional. Your plumbing system is complex. If something goes wrong in your kitchen sink, it can easily impact your drain and then start to bring down the entire experience of being in your kitchen. Your plumbing system is one area where the domino effect really takes place. That's why it's important to notice potential problems and address them in a timely manner here.
We know how to help because we're expert plumbers in Newton, MA. If you want prompt and efficient plumbing work this winter, then we're here to help you today.
What's Going On with Your Plumbing System
We're going to run through some common plumbing problems you might be experiencing and how you can help your unit:
1.      Pipe Freezes
You turn on your sink, no water comes out, and you automatically know—the worst of the worst has happened. Your pipe froze this winter. We know that this is an unfortunate situation and it's sure to be a hassle, but our plumbers are here to make it as easy as possible for you.
Once you have a plumber fix this problem for you, you should come to our team members for guidance. If you want to prevent pipe freezes in the future, then it's worthwhile to invest in a little insulation, keep your home warm, and even run a little water out of those pipes in extra cold spaces.
2.      Toilet Leaks
You've sprung a toilet leak. We know that this is one of the worst-case scenarios you can have in your bathroom. If it gets out of control it can lead to water damage. Even at a minimum, it's unhygienic and bad for your home health. Call a plumber as soon as you notice a toilet leak so it can get repaired quickly.
3.      Leaky Faucets
Your faucet is dripping nonstop. It's not a pipe burst nor is it a gushing leak, so you don't feel like it's worth addressing. We're here to tell you that it is! You don't want to allow your plumbing system the opportunity to decline in quality this winter. Addressing this problem now will solve a host of troubles.
4.      Low Water Pressure
If you've noticed that your shower pressure, sink pressure, or any other faucet in your home has reduced in pressure, then you need a plumber in your home. Your home's low water pressure is a sign that your plumbing system is having a real issue. It has the potential to get worse this season. Call a professional ASAP.
5.      Foul Odors
Sometimes things that involve your plumbing aren't going to smell too pleasant. Certain aspects of your plumbing system shouldn't smell terrible though and no part of your home should ever smell foul. If you grimace at the thought of standing over your kitchen sink and doing dishes because it smells so terrible, then you need to call for plumbing service.
Contact Cooling Unlimited, Inc. today to schedule an appointment with our team members.