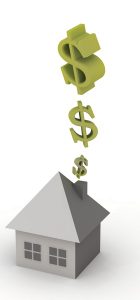 Winter is right around the corner now! Halloween is behind us and we're officially full sails ahead into the holiday season.
If you're thinking about the quality of your heater already, you're on the right track. It's important to start preparing your home now, rather than waiting for the weather the really start to cool off and then attempting to scramble to get your home comfortable when you need it.
If you're looking for a great team to get your heating in Boston, MA, in shape, you can schedule an appointment with our team. Not only can we help you get the home comfort that you deserve, we can also help you get it for the right price. Call on us when you want quality service that really counts.
3 Simple Ways to Lower Your Heating Bill
Here a few easy ways for you to lower your home's heating bill this fall and winter season. Just follow these simple tips:
1.      Add a Little Extra Insulation
You can have the best heating system possible, but you're not going to get the service that you need without the right insulation to actually keep the warmth in your home. If you have leaky doors or windows throughout your home, it might be time to contact a professional to beef up your home with a little weatherstripping or insulation. Caulking can even be a great step as well. Don't try to neglect this aspect of your home and expect great comfort.
2.      Mind Your Thermostat
Do you have a thermostat that's up to date? If you're still using a mere digital thermostat to control your home's HVAC systems, you're not getting the service that you need. Smart and Wi-Fi thermostats are the best way for you to get the service that you deserve. Both smart and Wi-Fi thermostats allow you to control your home's temperature from any of your smart devices. Additionally, smart thermostats go the extra mile by "learning" how you like to heat your home over time.
3.      Schedule an Appointment for Maintenance
Have you scheduled an appointment for maintenance services yet this fall? If you haven't, it's time for you to pick up the phone or visit our website to schedule an appointment. Maintenance is always worthwhile. It's the only thing that's going to keep your home in the best shape possible. Having a professional heating technician come out to take a close look at your heating system gives us the opportunity to spot any problems before they become severe, fix them quickly, and keep your system in great shape. Maintenance can actually save you time and money. Make sure you schedule your appointment before the temperatures really make a deep dive.
Contact Our Professionals Today
It's not just about the services that you have performed, it's also about who you choose to perform these services. We've worked in the Greater Boston Area since the mid-80s. Since then, we've taken special care to finely hone our craft. We only strive for the best. You can trust us to perform all the work you need.
Contact Cooling Unlimited, Inc. today to schedule an appointment with our professionals. We've served Boston and the surrounding area since 1986.