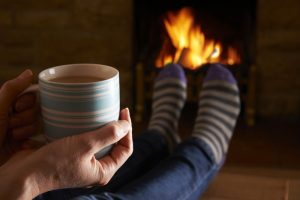 Now that it's Fall here in Boston, it's time to start preparing your furnace for winter. You've probably already turned on your furnace this fall. Have you noticed any heating inconsistencies? Inconveniencing problems? An inability to achieve or maintain your desired temperature in your home? You should schedule your repairs now before temperatures drop down to freezing levels. Scheduling repairs sooner than later to ensure that your heating system remains efficient. If you need furnace repair in Boston, MA, contact our team today to schedule an appointment.
Signs You Need Furnace Repairs
There are obvious signs that you need furnace repairs like your system not turning on, but some problems are much subtler. If you're unsure if you need repairs, here are some telltale signs:
High Heating Bills: Take a look at your recent heating bills—have you noticed any unusual spikes in the price? If there's an increase in your price but no corresponding increase in the usage of your heater, you could be suffering from heating inefficiency. When you run an inefficient furnace, your heating bill rises because your furnace is forced to work against obstacles to provide your home with conditioned air. When your furnace has to work against loose parts, faulty parts, or dirty air ducts, it's causing your system to work overtime to provide the standard level of heat.
Odd Sounds: Common furnace malfunction sounds are sounds like thumping, banging, rattling, or scraping. This is a clear sign that you need repairs. One of our technicians can come out, assess your system, determine what's calling the problem, and then take measure to fix it.
Low Airflow: Put your hand up to the vents in your home. Do you notice that the air flows weakly? The air coming from your vents should be a strong, steady stream, not a mere trickle. Our technicians can help alleviate these issues.
Inaccurate Thermostat: Your thermostat is an incredibly important aspect of your system. You can conceptualize the thermostat as the "brain" of your system because it signals all the other parts of the system to start working. If you've noticed that the temperature displayed on your furnace doesn't seem to be accurate, then you should have on of our professionals come out and recalibrate it.
Pro Tip: Is your furnace over the age of 15? If it is and you're experiencing any of the aforementioned problems, it's time to focus more on heater replacement than repairs. Your furnace can only last for so long and the average furnace has a lifespan of 15 to 20 years. Don't push your heater past its lifespan simply because you don't want to spend the money to replace your current system. Running an inefficient system adds up cost wise if you're system is old it could be more efficient to replace.
Choose the Cooling Unlimited, Inc. Team
If you need reliable HVAC services in the Boston area, you need the team here at Cooling Unlimited. We've served the area since 1986 and understand the unique needs of homeowners in the area. We make sure we do the job right the first time, every time.