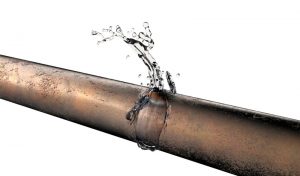 We've been spending more time than ever indoors, so we're sure that you've spent a little more time than usual in your kitchen. We're hoping that this has been to your benefit. We hope that you've been able to cultivate a few new recipes, perfect some techniques, and feed yourself well.
Let's say that things haven't exactly gone according to plan though and you're having kitchen plumbing problems, we can come out to your home and fix the problem. Beyond this, we can tell you all the right tips to help with your plumbing in the future. Make sure that you come to us for your kitchen plumbing needs in Andover, MA.
Some Helpful Tips
Keeps these tips in mind as we march forward through summer. If there's one thing that we know, it's that there really isn't much that's worse than a plumbing problem in the middle of a swampy Andover summer. You can avoid trouble with the help of our team members and these tips.
Call for Maintenance
Yes, you're going to need maintenance for your plumbing system too! We know that people think that maintenance is solely for air conditioning and heating systems, but maintenance is for every single HVAC system and appliance in your home. You can avoid a whole heap of trouble with maintenance work. Maintenance helps keep your home clean, hygienic, and always in amazing shape. Make sure that you come to us for the work that you need. We're qualified professionals so we can get the work you need done right the very first time. We've got your back for all the work that you need.
Check in On Your Appliances
We know that you've been using all your appliances like your refrigerator, dishwasher, and even your garbage disposal, but can you say that you're really paying attention to these systems? Take note of any idiosyncrasies going on with your system, jot them down, and make sure that you contact our professionals for the work that you need sooner than later. We'll make sure to cut to problem off before it begins.
Make Sure Your Garbage Disposal is in Order
More cooking in the kitchen probably means that you're saving yourself a little money and eating healthier meals, but it also means that you're using your garbage disposal a little more often. Can you say that your garbage disposal system is doing your home justice? Don't edge toward a "yes" if you're struggling to get foods down your garbage disposal or you're dealing with a stench whenever you do. Make sure that you come to us when you want amazing work in your home.
We know that each home here in unique. That's why you can always get amazing service from our professionals. We care about the work we perform. We put our heart into every job we perform.
Contact Cooling Unlimited today to schedule an appointment with our professionals for the work you need. Give us a call to find your unique heating and cooling needs.