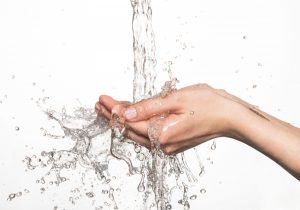 We specialize in HVAC and plumbing work here in Boston and we've been doing work in this area for years. Because of this, we understand what you need as a homeowner in this area, which is why we understand that, before anything else, you need a simple and helpful approach to your home services.
We want to make your life as easy as it can be if you're already working with an emergency plumbing problem in your home. You can call us for an emergency plumber in Boston, MA. We're the team of professionals who can handle the work that you need. Schedule an appointment with us for the work that you want.
Is This Really Emergency Plumbing?
Sometimes you're having a plumbing problem that's a little off, but you're not entirely sure that it's a plumbing emergency. Here are the concrete signs that you need to call a professional for emergency plumbing work:
You've Got Leaking Pipes
Have you noticed that your pipes are leaking throughout your home? Maybe you feel like you're constantly patching up one leak just to confront another one. This is a sign that you've got a terrible plumbing problem on your hands that probably has a deeper source. We're the ones who will find the underlying cause of the problem and fix it for you.
You've Got a Leaking Water Heater
Your water heater is one of the most important appliances in your home. If you notice leaking with your water heater, it's time for you to call our professionals. We'll come out to your home and fix the issue for you in an instant.
There are Some Foul Odors
Do you ever notice some foul odors coming from your plumbing system? Now, we're not suggesting that any scent that you might smell wafting up from your kitchen sink or toilet might smell like fresh-baked bread or a lemony zest, but your home shouldn't reek due to your plumbing system. If this is the case, you're going to need a little help from a professional team. This is a symptom of a faulty plumbing system.
You've Got Toilet Problems
Are you having a problem with your toilet? Maybe you're having an issue getting a full flush or you even have some backflow. No matter what the issue is, we can help you solve it. We know that a toilet issue is one of the most inconvenient problems you could have in your home. This is why we offer emergency plumbing work for these types of problems.
Your Water is Too Hot or Too Cold
Let's say you start you want to start your morning off to a nice warm shower, but you hop in and the water is freezing cold. No amount of meddling with the handle is going to help you get it to a warm place because the problem is with your plumbing system rather than with the filter.
Now let's talk about the opposite circumstance—let's say that the water is scalding hot. If you want to get your plumbing system back in line, you're going to need to come to us.
Call Cooling Unlimited, Inc. today if you need emergency plumbing. We can help your home even when you're in an extreme bind.