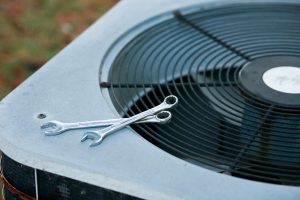 When trouble arises with your air conditioner, you need to move fast to get it repaired. Laymen should never attempt to repair an air conditioner themselves: it takes training and licensing, and components such as refrigerant can be actively dangerous if handled improperly. Your best bet in the face of trouble is to shut the system down and call in a professional service right away. But how can you tell which one is best suited for you? We have tons of HVAC repair companies in the area? How do you parse the good from the bad, especially in the face of a breakdown that could leave your home as hot as an oven in a matter of hours. Luckily, there are a few telltale signs that separate the merely adequate from the first-rate on this front.
Are They Certified?
All HVAC repair services need proper licensing and certification to do their job, and most of any merit will have positive customer reviews posted either on their site or on websites like Yelp. But there are two specific certifications that you should look for in order to separate the best from the merely adequate:
The Better Business Bureau. The BBB provides objective evaluation of a give business's ethics and reliability, based on eternal factors such as customer satisfaction. A high rating from them means a service you can count on every time.
NATE. NATE stands for North American Technician Excellence, another third-party service that independently evaluates the skills and abilities of HVAC repair personnel. The purple-and-gold seal is easy to spot on a given services website, and should provide a great deal of relief if you're looking for a qualified service to help you with your problem.
Do They Provide Up-Front Estimates?
One clear way to separate an ethical company from an unethical one is to see whether they provide all of their estimates up front. Most companies charge a basic fee to come to your home and evaluate the system, but beyond that they need to be very clear about how much a given repair job will cost and how long it will take. Depending upon the nature of the problem, they may offer alternatives as well, along with the comparative costs of each. That allows you to evaluate your choices and select the option that works best for you. It also helps avoid any unpleasant surprises or "unexpected costs" once the work in question begins.
Do They Offer Emergency Services?
Air conditioning breakdowns don't always take place between 9 and 5. Some of them happen in the middle of the night — turning your home into a sweatshop while you're trying to get some sleep — or on weekends when you need to relax and enjoy your days off. A good service company understands that repairs can't always follow a workday clock, and will provide 24/7 emergency services to help you whenever you need it.
At Cooling Unlimited, we have an A+ BBB rating, and all of our technicians are NATE certified. We offer 24/7 emergency services and provide all of our estimates upfront. For reliable air conditioning repair services throughout the Boston, MA area, call on us today!