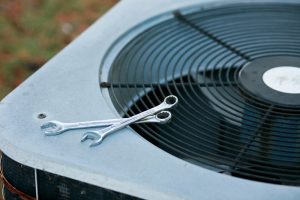 It's time to take an honest assessment of your home's HVAC system. Sometimes, homeowners know that their HVAC system is going through something deep down in their hearts, but they don't want to acknowledge this openly because doing so that you need to work on your HVAC system.
While we understand why you'd shy away from HVAC system work, we want to let you know that it can be different with our team. We specialize in HVAC in Woburn, WA. We know how to make the process easy for you, convenient, and cost-effective. We only want to make you the most comfortable you possibly can be in your home. Call us today.
A Few Signs That You Need to Upgrade Your Home
Okay, so let's talk about the signs that you need to give your home a little upgrade here and there. They might not be so obvious. We're going to make sure that you understand everything that indicates an issue with your HVAC system:
You Can't Get Cool
Are you having trouble getting cool in your home? This isn't a problem that you should just chalk up to the warm weather really putting your air conditioning system to the test. In reality, your air conditioner should always be able to handle the heat in your home because it's perfectly fitted to your needs. If this isn't the case in your home then something has gone awry.
Your Thermostat is Inaccurate
Your thermostat should always display the correct temperature. You might think that your thermostat is a little off depending on where it's placed. If you have your thermostat in a room that runs cool or in a place in your home that's heavily shaded then, yes, you might notice that it's always displaying a temperature that's a little cooler than it actually is. In general, a grossly inaccurate thermostat reading is a sign that you need a new thermostat and a tweak to your HVAC system entirely.
You're Paying Too Much for Your Cooling
If you're paying too much for your cooling with little to no change in how you operate your system, it's time to revamp your HVAC system. You're struggling with efficiency and it's only going to get worse as time passes throughout the summer.
Professional Service Counts No Matter What You Do
We know that you might think that it's easy to do a little work on your HVAC system on your own, but this really isn't the case. We see many a homeowner led astray by the appeal of Internet resources and the promise that new technology is easier to use than ever. We're not going to discount the validity of the Internet as an invaluable resource or tell you that HVAC technology isn't evolving and becoming more intuitive every single day—this would just be a lie. This doesn't mean that you don't need professional service though.
Professional service is what makes great technology work for your home. Trying to bypass this can make your investment in an expensive piece of equipment a complete waste of time and money.
Contact Cooling Unlimited today to schedule an appointment with our professionals. We're the team you can trust here in Boston, MA.